As I had previously said, I was planning to watch
Eliza Graves
on Halloween. I am so pleased with my choice. It was great! Really great! It had been a while since I had enjoyed a movie so much. Suspenseful, thrilling, with great costumes and decorations. I loved everything about it.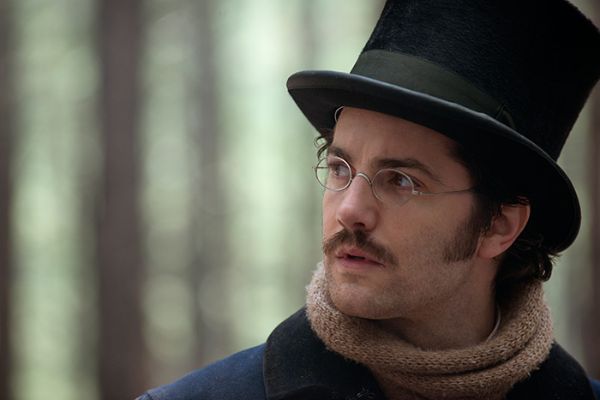 And what an outstanding cast! Michael Caine, Ben Kinglsey, David Thewlis, Kate Beckinsale. And I totally loved the way Jim Sturgess looked in the movie. Always considered mustache to be creepy, but Jim Sturgess wasn't creepy at all. On the contrary, I'd say that he looked vulnerable and confused. Well, who wouldn't be confused to appear in an asylum where the stuff behaves like a group of demented loonies, and where the superintendent encourages the sick illusions of his patients.
There were some good twists in the movie, and sadly, the
trailer
gives away one of them, but it didn't make the movie less entertaining or suspenseful. And the twist in the end! I hadn't seen that one coming. What a surprise it was! No, I won't spoil it. You'll have to watch yourselves.
The movie did have its weak points and slow moments, but what movie doesn't? I absolutely loved the Gothic atmosphere. The devices used in a Victorian era asylum were bone-chilling, the lack of knowledge of human nature catastrophic in its consequences.
Overall, it was a great movie. But how else? It's based on Edgar Allan Poe's short story, it was doomed to be good.