Another lesson I need to learn: do not trust the best-seller lists. If someone is a best-selling author, it means absolutely nothing. I know I'll be learning English all my life, and there's no better way than reading acclaimed authors, who are famous for their writing skills and vocabulary. So, when I saw that best-selling author Janet Evanovich's book was on sale for just $1.99, I thought I couldn't lose an opportunity to learn from her. She has so many bestsellers, she has to be great, right?
Right?
Title: Wicked Business
Amazon link: http://www.amazon.com/Wicked-Business-Lizzy-Diesel-Lizzie-ebook/dp/B0061C1N5W
This book was painful. So painful I had to force myself to keep reading. Do it, I told myself. Even if you don't like the plot, just keep reading it as a textbook. But that was hard. I have long stopped enjoying Stephen King novels, but I still read them as textbooks. But reading Wicked Business wasn't giving me anything. I wasn't learning anything, I wasn't becoming better, wasn't writing down new words into my notepad, wasn't stumbling upon great sentences. This book only wasted my precious time. Letting it abuse my mind, I reached the 50% point and knew I couldn't keep going. Nothing was happening. There were just some random characters talking, sleeping, eating, cooking, talking, walking, eating, shopping. I swear I'm not exaggerating. I know this was the second book in the series, but it's not like something was happening there, and I couldn't understand what because I hadn't read the first one. Absolutely nothing was happening in this book apart from talking, sleeping, eating, and talking again. But how is this even possible? How could this book become a best-seller?
There was a cat named Cat. There was a monkey named Carl. Sometimes they hissed and leered at each other. There were some women doing something. Yes, doing something. There was a Lizzy, who couldn't decide if she had to sleep with a guy named Wulf or a guy named Diesel. They discussed it a lot. They went to places, they talked, they ate, they went to places. At 50% point I knew I couldn't keep reading. Life was flowing out of me. I can't remember ever doing this, but I skipped. Yes, I skipped. I thought I'd just read the last two chapters to see if anything exciting was going to happen. And you know what? I skipped those last chapters, too!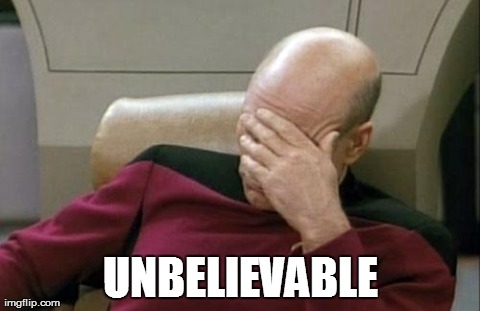 By the end, there was a very lame action scene, some fire, and some more lame action that happened while our protagonist was unconscious and we saw nothing of that. I honestly think it was for the better. Reading Wicked Business, I felt like Miss Evanovich had a deadline, had to give a book to her publisher, so she patched up some words and sentences, and thought she had a book to publish and sell. I don't know how this book is a best-seller, along with other books by this author, but I know I will never in my life touch another Janet Evanovich book. Not even if my life depends on it. Just no.